About Kissinger Bigatel & Brower REALTORS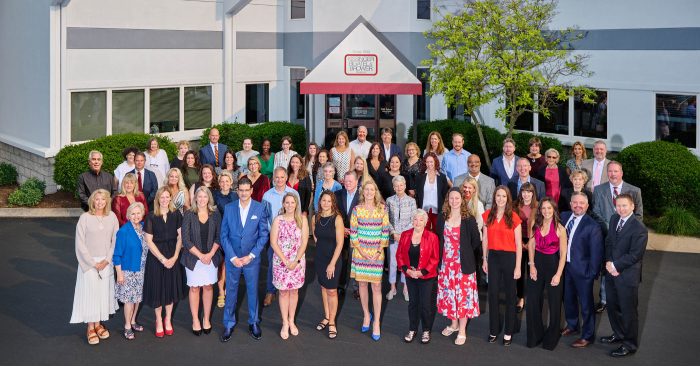 Pictured: Sharon Allison, Dona O'Hara, Megan Kennington, Krissy Bonson, Peter Chiarkas, April Burrell, Mindy Sabol, Liz Piazza, Vicki Wedler, Carrie Miller, Erin Calandra-Witmer, Sandy Stover, Jason Jackson, Scott Shamrock, Karen Muchmore, Keena Corbett, Lara Kingshipp Carter, Aaron Burrell, Joe Herrle, Donna Smith, Jennifer Glantz, Kayleen Robison, Doug Brown, Don Goldberg, Derek Canova, Vivian Palacios, Sarah Pensyl Jones, Amanda Fedisson, Melanie Landherr, Lois Confer, Amanda Burgess, Cynthia Williams, Lindsey Byers, Don Ferrell, Tim Flanagan, Lee Sheerin, Suzy Weibel, Kari Williams, Ella Williams, Larry Walker, Chris Koleno, Melissa Brower, Chris Turley, Susan Rupert, Curt Kowalski, Kris Hanahan, Barb Alpert, Joe Cummins, Nik Stover, Karen Clark, Beth Richards, Sima Farage and Chuck Romig.
Missing from the photo: Mary Hodges, Erin Evans, Alyssa Hopkins, Aliana Steinbugl, Joni Teaman Spearly, Sharon Lester, Casey Kulago, Amanda Gray, Cliff Rupert, Sarah Schroeder, Jordan Conaway, Bob Berrigan, Doc Savage, Cheryl Gigante, Dave Fonash, Dana Fonash, Ellen Kline, Erica Zaritski Scott, Gretchen Knipe, Jane Adams, Stephanie Stavig, Jillian Reese Weyhe, Christa Watschke, Juliet Clouser, Katie Prestia, Kathy Gabbard, Lindsey Rimmey, Lisa Schroeder, Mark Bigatel, Matt Barr, Michele Johnson, Terry Gingher, Paul Confer, Debra Funk, Dakota Nixdorf, Lara Sahakian and Sandy Adams.
KBB is celebrating 90 (ninety!) Years in 2023! Being able to be a part of SO MANY people's lives has us feeling so grateful! Year after year after year, we have the privilege of handing a first time homeowner their first set of keys, of helping a person say good-bye to a long-time home while wishing the new owners the best, of helping an investor add to (or start) their real estate portfolio, of helping an entrepreneur open their first location (or their second, third, etc....), of helping people decide when to sell considering their unique circumstances, of helping buyers understand the many, many lending products, of helping people reach their dreams, and of guiding people to a successful sale or purchase. It's an honor! It's what drives us and why while we're 90 years old; we feel 90 years YOUNG! So many memories AND so many more to make! Thank you for letting us celebrate a bit here in this introduction to our history (below mid-page).
Kissinger Bigatel & Brower REALTORS­ (KBB) sells ­homes, farms, building lots, commercial and investment properties, and has been doing so since 1933. (See KBB's history below). We have earned our community's trust and are proud that past clients consistently refer their colleagues, friends, and family to us. You see, we help people achieve their goals and dreams.
­In addition to working on your behalf, KBB REALTORS® spends a lot of time and effort involved in community services. We all contribute every month to a fund named "KBB Cares". ­Although each REALTOR® has their own favorite charity, the money in this fund is distributed based on a committee vote and it supports local and national charities like the local Youth Services Bureau, THON, The State College Theater, Housing Transitions, March of Dimes and­ United Way. ­We support Toys for Tots, Out of the Cold, the Salvation Army, ­Habitat for Humanity,­ Leadership Centre County and numerous other charities. ­

In short, we love this community and want to continue to contribute to making it a great place to live, work and play. ­So when you come to one of our State College offices, don't be surprised if you see a friendly and familiar face.
We have been honored as Best Real Estate Brokerage in State College by State College Magazine and as the CBICC winner of Business of the Year. ­BUT, as nice as awards are, what really matters most to us is YOU. ­We measure our success by YOUR success and that's how we have conducted our business since 1933. Our State College office is located at 2300 South Atherton Street.
Penn State University draws professors, faculty and students from all over the globe and we are ready to help them make State College their new home. Our brokerage is comprised of full time REALTORS and Associate Brokers with many years of education in various fields relating to housing.
We are members of the National Association of REALTORS, the Pennsylvania Association of REALTORS, and the Centre County Board of REALTORS®.
KBB's mission is to provide the best real estate expertise by understanding YOUR needs, ­knowing our market, professional training, continuing education and quality management.
It is our hope that our website will help to acquaint you with the Centre County area, (home to Penn State University). ­
For this reason, we display ALL the MLS listings...every single property that is for sale in the Centre County Association of REALTORS. ­We display ALL the Open Houses in Centre County and the surrounding counties that any REALTOR is hosting. ­We know that posting only the KBB Open Houses and only our MLS listings doesn't provide you with all the choices you have and since we can help you buy ANY property that is for sale, we want you to have that information.­
We post weekly updates about the Centre County PA real estate market...LOCAL numbers because real estate IS LOCAL. We offer a mobile website for browsing real estate on your smartphone, iPad or tablet. In short, we want to make your online home shopping experience a GREAT experience.
And if you are selling real estate, we will display your property on all the major national real estate websites including Zillow, Trulia, REALTOR.com, CNN Money, Comcast real estate, MSN real estate, American Towns and more. ­If you are selling a commercial property, we couple the exposure on 1kbb.com with exposure on the CBICC commercial website, Co-Star and Loopnet. ­We want every possible qualified buyer to see your property.
Visit our Meet our REALTORS® page, stop by one of our offices, email us or call us. We look forward to representing you.
---
History of KBB
Kissinger Bigatel & Brower REALTORS opened for business in 1933 in a one room office above the Hotel State College (The Corner Room) as The Gordon Kissinger Agency. As the busines grew, it moved from that one room office to 245 South Allen Street which is now the State College Borough Building. In 1964, Gordon's son, Fred Kissinger, joined him in business.
Over the decades, the agency partnered with a couple of brokers and continued to thrive by the main principal of taking incredible care of clients. In 1983, the agency merged with Ralph F. Brower & Associates and then in 1993, merged with Associated Realty (Mark Bigatel). It was at this time, the company took the name, Kissinger Bigatel & Brower ('KBB') . A year later, KBB opened its North Atherton Street office and in 1997 the South Atherton Street office opened. Kissinger Bigatel & Brower is forever grateful to all of their clients over the past years who have referred their friends, families, neighbors and colleagues. This brokerage was built one client at a time on the principle that 'the client comes first' and that is still their focus today. So, if you are looking to buy or sell a home, a farm, an investment property, a Penn State student rental or a commercial space, call the professionals that have proudly served Centre County since their humble beginning in 1933.