Our Offices
Stop into our South Atherton office if you are looking to buy or sell real estate in State College, PA or any of the surrounding areas. (In mid-July of 2022, we closed our office on North Atherton St so you will find all your favorite professionals at our headquarter office at 2300 S Atherton St.)
Our State College real estate office is open Monday - Friday from 8:30am - 5:00pm. Yet, we answer our phones, including our office phone throughout the evening and well into the night, and on the weekends. The same is true of email requests, chats, or submissions through our website. We're here to help when you need it. Our email is [email protected]



During the hours our State College real estate office is open, you will always find a professional REALTOR on duty to provide you with information about homes in Centre County and also many of the surrounding counties. We can answer any real estate related questions and provide you with pertinent LOCAL real estate statistics to guide you in selling or buying real estate. We welcome you to call or stop in either real estate office whenever you need help.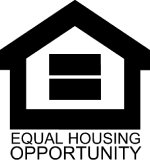 Real Estate Agents in State College
Real Estate Agents in the five Centre County School Districts.