Beth Richards | Sandy Stover Group
REALTOR, ABR, CNS E-PRO, GRI, SRES CBR
Testimonials |  Credentials | Committed to YOU | How We Best Serve You | Room By Room Review | As Your Buyer Agent | Unique Properties | Why We Love Living in State College Area | MCNE  | Transaction Details | Sold Properties  
long-standing reputation . strategic thinking . effective negotiating
Enjoying a truly outstanding professional reputation spanning 35 years, Beth Richards has played an integral role representing buyers and sellers throughout the Centre region. Regularly setting benchmark sales for a wide range of properties, Beth holds an impeccable track record. Her success can be measured by her consistent results -- 95% referral and repeat business, Providing clients with informed advice and guidance have been the foundation of Beth's success.
Building long-lasting relationships is one of Sandy Stover's primary passions in life and lends itself well to this industry. An ability to genuinely connect with people motivates her. She provides time to listen, thoughtfulness to understand with a calm approach to solving problems. Sandy holds herself to a strong work ethic and high level of integrity naturally leading to friendship and a trusting bond. 
When you work with the richards | stover group, you can expect to receive hands-on attention and timely communications throughout the entire process. They understand buying or selling a home can be a challenging time and strive to make the process as streamlined and stress free as possible for you. 
Choose the professionals at the richards | stover group to guide you through your State College Area Real Estate transaction.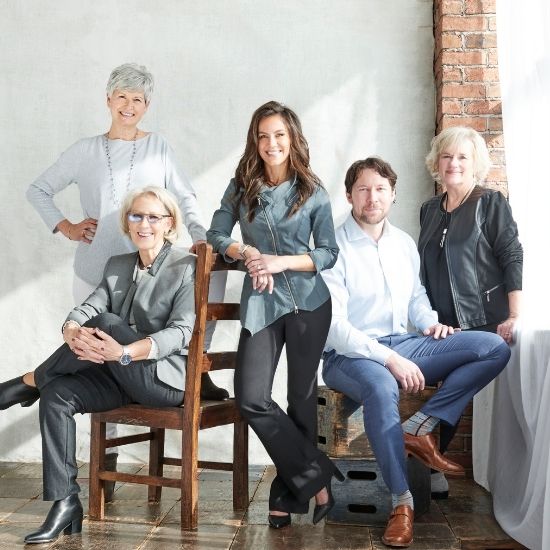 (F) Beth Richards, Sandy Stover, Nik Stover, Kathy Gabbard (B) Patty Timbers. Not pictured, Skyler Woodward (unlicensed assistant).
Beth Richards | c 814.360.4045 | o 814.234.4000 x3128 | [email protected]
Sandy Stover | c 814-321-7959 | o 814.234.4000 x3204 | [email protected]
Nik Stover | c 814-876-0795 | o 814-234-4000 x3204 | [email protected]
Kathy Gabbard | c 814.571.0411 | o 814.234.4000 x3139 | [email protected]
Patty Timbers | o 814.234.4000 x3116 | [email protected]
Skyler Woodward | o 814.234.4000 x3115 | skylerwkbb[email protected]
Testimonials
This is the fifth move I've made in the Centre region and each one has been with Beth Richards - and now with the Richards/Stover Group. How lucky am I that my major life choices were guided by truly caring and remarkably professional people? On the buyer's side Beth and Sandy and Kathy (Gabbard)
take the time to get to know people - to understand what it is about coming home that matters to each person or family. They know the market and they know how to find just the right fit. Looking for a home with them often involves laughter combined with solid advice - I've often wondered where the time has gone after we've been out looking at several properties. On the seller's side I often felt as if I was the only client they had. They helped me prepare my homes for sale so they SOLD, quickly and at the right price. I especially appreciate the straight recommendations based on my timeline and what the market will bear. All done respectfully and professionally. I also want to compliment the business that Beth has built - and that Sandy is also building. It's rare in a 'small-big-town' like State College to find a business owner with a pristine reputation after decades of doing business. I've yet to meet someone who's had a bad experience working the Richards/Stover group. I recommend the group to anyone looking to not 'just' sell their home or to 'just' find the absolutely right home but to also forge new relationships turn whatever life transition you are making into a great one.
Sue Trainor
Sandy helped us buy our first home. She was quick, professional, and so supportive. Kathy, Bridget, and the rest of the team were very helpful and kept things so organized that the process felt seamless and easy, even when Covid-19 threatened to derail our home-buying process. We would recommend
them to anyone looking to buy a home!
Angela & Jessie Bischof
I can't say enough good things about the Beth Richards/Sandy Stover Group! Beth and her team have a great local reputation and my friends and family have been using them for years. I am glad to have finally had a chance to work with Beth on the sale of our State College home. The Beth Richards/Sandy Stover Group are detail oriented--from showing up with fluffy white towels for staging to sending a handyman over for some last minute assistance. I really expected selling my home to be stressful but the process went smoothly and there was communication every step of the way. Beth Richards is cool, calm, and collected with a great sense of humor--necessary qualities in what I'm sure is often a high pressure business. Patty's staging and photographs were fabulous, our house looked amazing. Bridget kept track of the timeline and all the details of the transactions--she is the group's super hero of organization! I will continue to recommend the Beth Richards/Sandy Stover Group for their professional skills, but also for their kindness and integrity.
Karen Burgos