Beth Richards | Sandy Stover Group
REALTOR, ABR, CNS E-PRO, GRI, SRES CBR
Have You Heard? |  Credentials | Committed to YOU | How We Best Serve You | Room By Room Review | As Your Buyer Agent | Unique Properties | Why We Love Living in State College Area | MCNE  | Transaction Details | Sold Properties 

long-standing reputation . strategic thinking . effective negotiating
Enjoying a truly outstanding professional reputation spanning 35 years, Beth Richards has played an integral role representing buyers and sellers throughout the Centre region. Regularly setting benchmark sales for a wide range of properties, Beth holds an impeccable track record. Her success can be measured by her consistent results -- 95% referral and repeat business, Providing clients with informed advice and guidance have been the foundation of Beth's success.
Building long-lasting relationships is one of Sandy Stover's primary passions in life and lends itself well to this industry. An ability to genuinely connect with people motivates her. She provides time to listen, thoughtfulness to understand with a calm approach to solving problems. Sandy holds herself to a strong work ethic and high level of integrity naturally leading to friendship and a trusting bond. 
When you work with the richards | stover group, you can expect to receive hands-on attention and timely communications throughout the entire process. They understand buying or selling a home can be a challenging time and strive to make the process as streamlined and stress free as possible for you. 
Choose the professionals at the richards | stover group to guide you through your State College Area Real Estate transaction.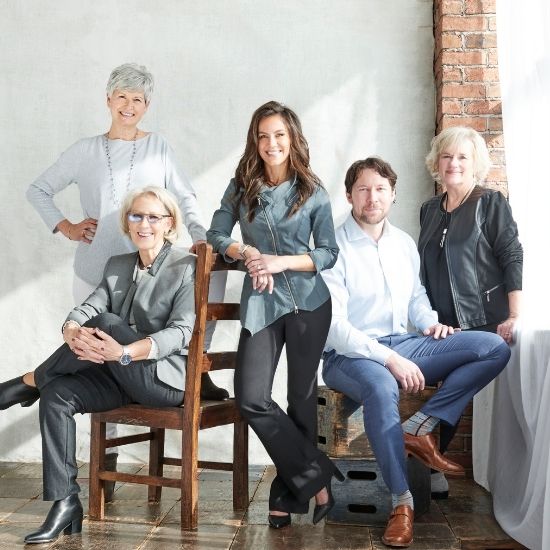 (F) Beth Richards, Sandy Stover, Nik Stover, Kathy Gabbard (B) Patty Timbers.

Beth Richards | c 814.360.4045 | o 814.234.4000 x3128 | [email protected]
Sandy Stover | c 814-321-7959 | o 814.234.4000 x3204 | [email protected]
Nik Stover | c 814-876-0795 | o 814-234-4000 x3204 | [email protected]
Kathy Gabbard | c 814.571.0411 | o 814.234.4000 x3139 | [email protected]
Patty Timbers | o 814.234.4000 x3116 | [email protected]

Testimonials
Everything about our experience with Nik Stover was excellent. He patiently showed us several houses and answered our questions for hours on end, and at any time of day. He came to understand our needs so well that we trusted him to pick a house for us while we were out of town! Even after brokering our somewhat complicated closing, he continued to help us get situated in our new home by finding relevant information for us and connecting us with great contractors.
Nicholas Toney
I can't say enough good things about the Beth Richards/Sandy Stover Group! Beth and her team have a great local reputation and my friends and family have been using them for years. I am glad to have finally had a chance to work with Beth on the sale of our State College home. The Beth Richards/Sandy Stover Group are detail oriented--from showing up with fluffy white towels for staging to sending a handyman over for some last minute assistance. I really expected selling my home to be stressful but the process went smoothly and there was communication every step of the way. Beth Richards is cool, calm, and collected with a great sense of humor--necessary qualities in what I'm sure is often a high pressure business. Patty's staging and photographs were fabulous, our house looked amazing. Bridget kept track of the timeline and all the details of the transactions--she is the group's super hero of organization! I will continue to recommend the Beth Richards/Sandy Stover Group for their professional skills, but also for their kindness and integrity.
Karen Burgos
We could not speak more highly of everyone within the Richards Stover Group! We worked primarily with Beth (who sold our home) and Kathy (who helped us buy our home), but the entire team was involved, helpful, supportive, and critical to the process. More than being great realtors (which they are!) they are great people, and that shines through in the work they do. They provided clear guidance through the entire process, helped us think through every step, asked questions we didn't think to ask, and we always, always felt that they were in our corner with extreme professionalism and care. We sold our house in two days due to this team, and are living in a home that we love. We would recommend them to anyone and everyone!
Jennifer Krempa