Chris Turley
ABR, SRES, CRS, ABR, REALTOR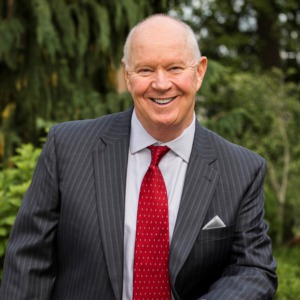 2020 Sales | 2021 Sales | Testimonials
---
Chris Turley, REALTOR®
Chris Turley is an owner and leading sales associate of Kissinger Bigatel and Brower Realtors. Using a proactive approach, proven systems, and a commitment to advocacy for this clients, Chris has completed over 2,300 home transactions since 1987. 
Chris is a Penn State Alumni and former teacher of children with special needs. As an owner of Kissinger Bigatel and Brower, a passion of Chris' is teaching fellow Realtors how to more effectively serve their clients to achieve their real estate goals. Chris has been "Centre County Realtor of the Year," holds numerous designations such as Cerfified Residential Specialist, Accredited Buyer Specialist, a special designation for working with seniors, and a graduate of the Real Estate Institute. 
Chris is married to his wife Kym, they live in State College and have 3 grown children and 6 grandchildren. 
It will be Chris's privilege to serve you and the important people in your life with any real estate needs. Please call or text us at 814-880-2308 or email us at [email protected].
Testimonials
Chris and his team have a very good understanding of the State College real estate market. This has enabled them to develop relationships which help sell your home quickly for a great price.
Mark Seward
Chris has an outgoing personality and an excellent command of local real estate markets and practices. He has a personable and well trained support staff who were always ready to help us. As a group they communicate well and always responded quickly to calls or texts. We had difficult issues
selling our house, the CoVid-19 pandemic being the worst, but Chris and his team were able to sell the house and take us to closing. We recommend them highly.
user572860
Chris once told me "Don't make it harder than it should be" and he is a man of his word. I had to buy my first home in State College remotely while living in California and I got the house that has everything I could have ever asked for thanks to Chris and his team. I was nervous and stressed out
("first home" & "remotely" combo) but every step was a smooth sail with his help. He is very knowledgeable (sometimes too much) and has keen insight from his experience so whenever I had a question about the town or the process, he responded promptly with an answer or knew someone who knew the answer. He actively communicated with me before/during the remote house search and understood my situation so when I had to make an offer, he was very strategic about the negotiation. I would definitely work with him in the future if I have to find another house and recommend him to other people. His team Marie and Jason was also very helpful and made my first home buying quite a pleasant experience.
TaehyunKim6
The Chris Turley Group (Chris Turley and Jason Jackson in the search and negotiation phases, and Marie Gingher as closing coordinator) represented my wife and me in locating and purchasing a home in State College. We moved to the area after 45 years in Portland, Maine, the final 33 of it in the
same house. It was time for a change, but we were making it with mixed feelings; Portland had been a good home. We relied heavily on Chris and Jason's extensive knowledge of the local residential housing market and State College generally. We were somewhat overwhelmed by the prospect of selecting a new home in an unfamiliar area after so long in our old one. Chris and Jason provided valuable guidance and exhibited commendable patience with our uncertainty and pickiness in selecting a new home. They were consistently responsive to our requests for information and provided valuable insight into the local real estate market and the individual homes we considered. Their expertise and pleasant demeanors helped alleviate the angst of making a major, late in life, change. After selecting a home, Chris's group guided us through the closing process with steady expertise - particularly in the negotiation phase - and with solid judgment and advice, all with good humor. I've dealt with many professionals of various types through the years and am confident in my evaluation. Chris and his group were consummate professionals from first meeting through closing, always skillful and personable. I don't hesitate to recommend Chris without qualification - the highest level of expertise and a pleasure to work with.
Ted Kirchner