Curt Kowalski
REALTOR, SRES, PSU Alum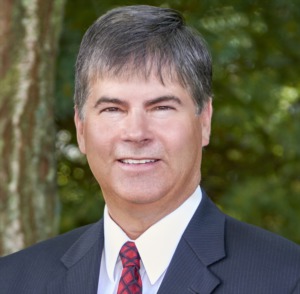 SERVICES OFFERED:
Seller and Buyer Representation, New Construction, Condos,
Investment Real Estate Relocation Services, Listings
A passion for real estate with dedication, integrity and loyalty to you.
To search all available real estate properties, click here.
Years in Real Estate:   Since 1986
Awards and Achievements:
NAHB Platinum & Gold Award Winner
Multi-Million Dollar Producer
Member: Centre County Board of REALTORS
Personal Highlights:
Lifelong State College resident, Graduated Penn State University. Married with 2 children.  Hobbies include: attending Penn State sporting events, outdoor activities, fitness, coaching youth sports and I enjoy spending time with my family.
Professional Background
B.A. Liberal Arts from Penn State University, 1984
Over 20 years new homes and construction sales
Proficient in all phases of new construction and residential developement and marketing
Received the Million Dollar platinum award for highest achievement in sales by the National Home Builders Association
Curt's Specialties
Naturally, being involved in new home construction and working in model homes for two decades gives Curt a distinct advantage of knowing what a home should look like when it's brought to market. Clean, well maintained and properly staged homes will sell the quickest and for the highest price possible. Curt's knowledge of how homes are built, knowing the current value of upgrades and remodeling can be a valuable asset when looking for a professional agent to list your home.
Buyers will find comfort in Curt's ability to recognize homes that are a good deal and ones that need a good deal of work. Curt devotes a lot of time to first time home buyers for this reason. Many first time buyers gravitate towards "fixer uppers." Let Curt show you which homes to purchase and which ones to avoid.
Community Involvement
Big Brother/Big sister program
American Red Cross
St. Vincent Depaul
The Jimmy Fund
Walk for Autism
MS Walk
Connection to Penn State University
My sister Charmaine Kowalski was a Penn State cheerleader in 1975-1978. Her cheering squad was ranked number 1 in the country and is credited for creating the slogan "WE ARE, PENN STATE." She was also Miss Penn State, Miss Pennsylvania and a graduate of Hershey Medical school. My wife Eileen is also a graduate of PSU and is currently on the faculty in the College of Health and Human Development. My daughter now attends PSU as well.
I am also an alumnus of Penn State University, and graduated with a a Bachelor of Science degree in Liberal Arts. 
My personal experiences at Penn State are why I now enjoy helping buyer and seller clients in the great Centre County marketplace!
Happy Clients & Testimonials
Highly recommended! Curt was an amazing agent for us. Absolutely fantastic. Professional. Extremely satisfied with our choice. He helped us on things which he didn't even need to and went well above and beyond his duty and our expectations. He was constantly sending us homes to take a look at based on our interests, and was very flexible about going and seeing them (my schedule is tight). He is extremely communicative, and still helps us out on some small things which I didn't expect to run into after buying. Thanks so much Curt!
Curt was very helpful and more patient than we deserved as our house hunt spanned over several months. I would be happy to work with him again and would recommend him to anyone in the State College and surrounding areas. He was always punctual and thorough while scouting for our new home.
We've worked with Curt twice - first to sell a town home, and then recently to buy a house. Both experiences were excellent. He has a very strong understanding of the local market, including plans for construction, township initiatives, HOA/Condo association issues that might exist, etc. He shared information we didn't know about a couple of properties we looked at that saved us from making bad decisions, and he was able to find out the history on remodeling of the home we did purchase. His negotiation approach and responsiveness were top notch. While he knows the entire State College area very well, I would point out a particularly deep knowledge of the Toftrees / Village at Penn State area. If we buy or sell a home in State College in the future, it will be through Curt Kowalski.
Curt is a great agent in State College area, with excellent knowledge about the local market. I had the pleasure to work with him twice. He offered great advice and made things very easy for me. I had moved to another city when I asked Curt to sell a property for me in State College. He worked with the property management company and tenant for occupancy dates and negotiating a higher price above list. He also assisted in getting painting and repairs done prior to listing. He's great guy!
My wife and I rented for the first decade of marriage, as we moved several times to different parts of the country. A new job opportunity in State College has led us to buy our first home. Curt was excellent to work with as he helped us navigate through a very tight, rapid real estate market, from nearly 200 miles away. He made us a priority and helped us as we visited several homes over the course of a few visits to town, and he answered the many questions that we had, as first time home buyers. He was very attentive to our preferences, and he offered great advice along the way. Curt represented our interests very well through the entire process of searching for and purchasing our home in the Stormstown area, and we are very happy. We appreciate Curt leading us through an amazingly fast-paced, challenging real estate climate, and we'd wholeheartedly recommend his services to other friends.
Curt is an awesome realtor and the best person to work with. I started my home searching late last year, and Curt has provided me with excellent information and listing. I would definitely recommend him to anyone. All in all, he is a very friendly and nice person as well as a great realtor. You won't go wrong with him.
Curt is extremely knowledgeable with respect to the State College, PA real estate market. He has assisted me with the sale and purchase of personal as well as investment properties. His responsiveness and attention to detail are what set him apart from his peers. Curt focuses his efforts in the direction that best serve his clients.
The best real estate professional I have ever dealt with. Curt helped me both buy and sell a house. He had a sales contract on my house 12 days after it was listed. Curt helped in providing very component reasonable priced service people for work that was required to put my house in the most attractive position to sell.Curt is known as the guy to go to in the State College real estate market.
We used Curt because he came highly recommended from family, and we were not disappointed. He found us a beautiful home and helped us navigate all of the hoops the bank kept throwing at us. He was responsive from the first house viewing all the way through closing! If you need a great realtor, call Curt!
Curt works very closely with us, he very quickly understood our needs and prepared relevant showings. He is very knowledgeable of the local area and housing market and share his advice freely when asked but he is not pushing at all. When working with Curt it is like discussing issues with the friend. I highly value his devotion to the job as he works well outside of "normal" working hours he was answering my emails /calls late night.He has very calm manners which really helped us as buying process is quite stressful. I strongly recommend Curt he is real professional and gentleman.
Pending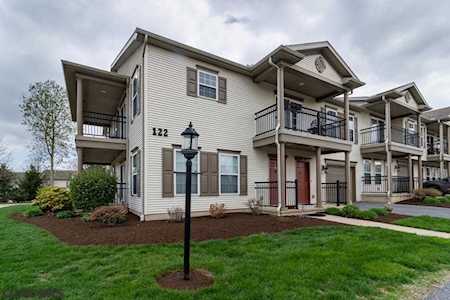 122 A Alma Mater Court
State College, PA 16803
Village At Penn State - Homecoming Ridge II