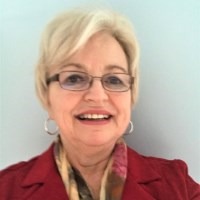 Welcome to my Website
Welcome to a great website to search for your real estate in Central PA and PSU!
Searching for a new home?  You can quickly search through our area MLS listings to access detailed property information and prices, while viewing beautiful high-resolution photos and location maps.  Look no further. 
You can be among the first to view new listings as they come on the market.  Call me with your requirements and needs and I can set you up to automatically receive new listings by email.     

Thinking of Selling your home or property? Our website will advertise and showcase your listing with its information and photos, plus sending it to numerous other real estate websites... and to other agents, giving your property the maximum exposure on the market. 
Whether you're planning to list and sell your current home, or searching for a new home - your dream home, retirement home or condo,  or something in between, I want to help you put it all together.  That's what I do!  A home in the country on acreage, a 2 story home with 3 bedrooms and a 2 car garage in a neighborhood setting, a condo for retirement or a second home.  We'll search until we find the right one for you. 
I look forward to hearing from you.  I want to help you realize your real estate goals and your American Dream.   Visit my website or call me at 814-238-8080 x3301  or cell # 814-280-0078.  
Professional Background
I am a full-time real estate professional with over 25 years of real estate experience.    My employment background also includes banking and land survey.  Originally licensed in New Hampshire, I returned to PA in the mid 90's  -where I was born and raised,  and obtained my PA Associate Brokers License.  Let me put that experience of negotiating and contracting skills to work for you.
My business is largely repeat business.  I'm so thankful for buyers, sellers and friends coming back years later when they're ready to downsize or buy a larger more elaborate home.  I also enjoy working with first time homeowners.    It's such a joy to see buyers receiving the keys to a new home with so much anticipation and the happiness it brings.  
 As a long-time resident of Cental PA, I know the area, the incredible people and the wonderful benefits of owning real estate and living in Centre County.
Community Involvement
Habitat for Humanity, Special Olympics and World Day of Sharing have been my favorite volunteer projects.
Personal Interests
I love living in this area and taking advantage of all it has to offer.  With the small town community feeling and knowing we live in a "safe place", we have so much available to us:
Penn State University and of course football and other sports activities
The Arts and Theatre entertainment
The incredible 4th of July Fireworks display
The fantastic annual Arts Festival in July with its artisans and vendors coming from all over the USA, 
The Boalsburg Craft Festival
Grange Fair's Annual tent/camper Encampment in Centre Hall
Penn's Cave
State College First Night downtown celebration
Local summer festivals, horse riding shows and competition, local farmstands with fresh homegrown veggies
Free State College summer concerts and so much more...
          It's a great place to live!
---
TESTIMONIALS
    Selling and buying a house is a scary thing if you never did it by yourself before.  Dona worked with me every step along the way, bringing me documents and doing all the leg work while I worked.  I couldn't have sold my house and bought without her.  She is responsible, informative and a very good friend to have when making a house purchase.  She is one agent I would recommend because she takes care of you.  Dona makes purchasing and selling pretty simple.                    Jane Boozer
     We became acquainted with Dona when she was recommended to us and we soon found out why. When most agents did the minimum to get a sale through, Dona knew all the nuances of real estate sales.  She took care of every detail and made the sale happen without a glitch.  Of maybe 9 real estate agents we have dealt with in the past 12 yrs, no one is anywhere near her professionalism.  Dona has our highest recommendation.  Dr. & Mrs. John Telford 
     We were very pleased to have Dona as our real estate agent.  She assisted us and sold several properties over the last few years.  We would definitely work with her again and highly recommend her.  Ron & Denise Sweitzer
    When searching for a home, I knew what I wanted but when it came to writing an offer, the paperwork and legal aspects, I was lost.  Dona explained everything and walked me through every step to getting the perfect house for me. She made the process quite enjoyable.  I trusted Dona and knew she would work hard to find exactly what I wanted.  if I ever decide to sell or buy again, I will definitely give her a call.  Tera Neideigh
---
I'm a mom of four grown children, all college grads, and grandmother to 10 grandkids. My favorite relaxation activity is spending time with family. I enjoy watching grandkids participate in school sports activities and of course love traveling and vacationing.  My travels began when my husband served in the US Air Force moving us to Orlando, Florida and Cheyenne, Wyoming, then settling in New Hampshire after our service days were over.  
Open 8/1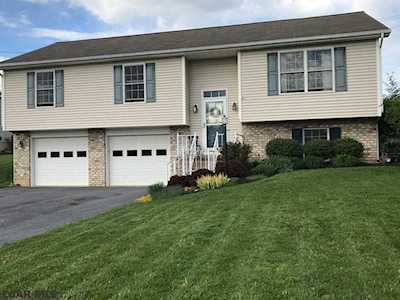 101 Charles Street
Centre Hall, PA 16828
Pending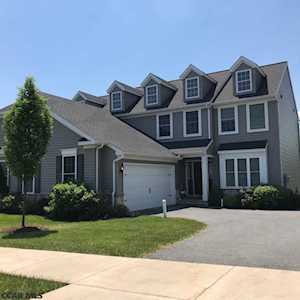 157 Rushcliffe Street
State College, PA 16803