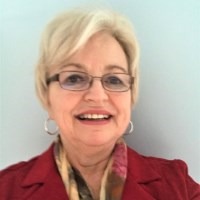 2020 Sales | 2021 Sales | 2023 Sales | Testimonials | Submit a Testimonial
Whether you're planning to list and sell your current home, or searching for a new home - your dream home, retirement home or condo,  or something in between, I want to help you put it all together.  That's what I do!  A home in the country on acreage, a 2 story home with 3 bedrooms and a 2 car garage in a neighborhood setting, a condo for retirement or a second home.  We'll search until we find the right one for you. 
I look forward to hearing from you.  I want to help you realize your real estate goals and your American Dream. Call me at 814-234-4000 x3301  or cell # 814-280-0078.  
Professional Background
I am a full-time real estate professional with over 25 years of real estate experience.  My employment background also includes banking and land survey.  Originally licensed in New Hampshire, I returned to PA in the mid 90's  -where I was born and raised,  and obtained my PA Associate Brokers License.  Let me put that experience of negotiating and contracting skills to work for you.
My business is largely repeat business.  I'm so thankful for buyers, sellers and friends coming back years later when they're ready to downsize or buy a larger more elaborate home.  I also enjoy working with first time homeowners.    It's such a joy to see buyers receiving the keys to a new home with so much anticipation and the happiness it brings.  
 As a long-time resident of Central PA, I know the area, the incredible people and the wonderful benefits of owning real estate and living in Centre County.
Community Involvement
Habitat for Humanity, Special Olympics and World Day of Sharing have been my favorite volunteer projects.
Personal Interests
I love living in this area and taking advantage of all it has to offer.  With the small town community feeling and knowing we live in a "safe place", we have so much available to us:
Penn State University and of course football and other sports activities
The Arts and Theatre entertainment
The incredible 4th of July Fireworks display
The fantastic annual Arts Festival in July with its artisans and vendors coming from all over the USA, 
The Boalsburg Craft Festival
Grange Fair's Annual tent/camper Encampment in Centre Hall
Penn's Cave
State College First Night downtown celebration
Local summer festivals, horse riding shows and competition, local farmstands with fresh homegrown veggies
Free State College summer concerts and so much more...
          It's a great place to live!
---
I'm a mom of four grown children, all college grads, and grandmother to 10 grandkids. My favorite relaxation activity is spending time with family. I enjoy watching grandkids participate in school sports activities and of course love traveling and vacationing.  My travels began when my husband served in the US Air Force moving us to Orlando, Florida and Cheyenne, Wyoming, then settling in New Hampshire after our service days were over.