My Priority: Exceeding Your Expectations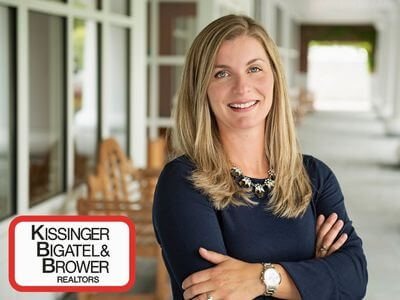 It brings me so much joy when a client sends me a photo of their family around the breakfast table in their new kitchen or their first Christmas tree getting decorated in their first home! I think it's most important to help a buyer understand the market and to be sure that they have all of their ducks in a row before beginning the buying process. Being prepared in advance helps buyers to present their strongest offer in a competitive market. I will connect you with lenders, title companies, moving companies, contractors and inspectors. 
It is equally satisfying to hear the excited voice of a seller when I call to inform them that after two days on the market they have multiple offers! We have all heard the old adage that you only get one chance to make a first impression, and selling your home is no exception to this rule. I can't emphasize enough how important it is to present your home online in the best possible light. An estimated 9 out of 10 buyers use online tools for their search and having your home staged and professionally photographed or even a virtual tour is necessary to maintain an edge in today's market. Trying to sell your home on your own may seem like a good idea, but statistically you leave money on the table and according to the National Assocation of Realtors, 88% of buyers use an agent. I will see to it that your home is staged if that's necessary, photographed and virtual tour created, marketed using a variety of avenues and along with your help, priced appropriately. More importantly, I am prepared to negotiate the best possible price for your home with different strategies. 
Searching for your next home? Try our state-of-the-art map search – with it you can quickly search the entire market. Simply type the address, city, MLS ID, or just hit the search button to get started. The large format map allows you to click and drag, zoom in and view detailed information and photos for all properties currently listed on the MLS.
Selling your home? No other website in the market will showcase your listing with up to 50 high resolution photos! In addition to advertising your property on our own website, we syndicate your listing to other real estate websites across the web.
Whether you are selling your home, searching for your next home, or have any questions about the process – I am eager to help you!
A Penn State grad and native to the central Pennsylvania area, I have called this area home for most of my life. I love the seasons, loves the proximity to larger cities and the small quaint suburbs. There's recreation for everyone, art, educational opportunities, Penn State sports, great concert venues, opportunities for start-ups and large corporations all in our backyard. I love raising my family her in Happy Valley!
2019 Sales
1360 Harris Street, State College $268,000 (buyer)
613 Crandall Drive, State College $315,000 (seller)
6317 W. Whitehall Rd, PA Furnace $204,000 (buyer)
94 Stonerow Lane, Port Matilda $340,000 (seller)
126 Kenley Court, State College $267,000 (seller)
5458 Champaign Lane, Warriors Mark $206,000 (buyer)
131 Winchester Court, State College $252,000 (buyer)
522 Melissa Lane, State College $465,000 (buyer)
154 Harness Downs Road, Port Matilda $495,000 (buyer)
634 Berkshire Drive, State College $300,000 (buyer)
1192 Barnstable Drive, State College $625,000 (listing)
2018 Sales
104 Sugarwood Drive, Phillipsburg $248,000 (buyer)
850 Teaberry Lane, State College $520,000 (seller)
576 Melissa Lane, State College $374,000 (buyer and seller)
1366 Old Boalsburg Road, State College $201,100 (buyer)
153 Creekside Drive, State College $215,000 (seller)
1914 Norwood Lane, State College $269,999 (buyer)
309 Leslie Circle, Bellefonte $315,000 (buyer)
618 E. Linn Street, Bellefonte $271,000 (seller)
397 Smith Road, Port Matilda $180,000 (buyer)
1145 N. Foxpointe Drive, State College $553,000 (seller)
173 President's Drive, State College $257,000 (buyer)
Lot #4 Linkin Park Drive, Spring Mills $130,000 (buyer)
129 Bella Collina Lot, Port Matilda $77,500 (buyer)
1724 E. Branch Road, State College $230,000 (buyer)
107 Garret Way, State College $380,000 (buyer)
Pending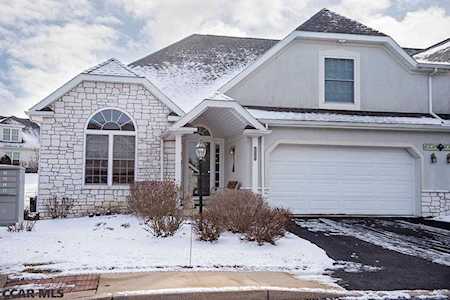 3222 Shellers Bend
State College, PA 16801