Jan Graci
REALTOR, ABR, GRI, CBR, SRES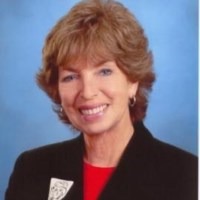 Personal Interests
My best friend Sam, I married him 32  years ago.  We're still "best friends".

Four great kids, Vicki, Andy, Jeff and Pam.

Five very special grandkids: Matt, Danielle, Jasa, Heather and Michael.

Traveling....Italy was the BEST!  Be sure and go if you get the chance.

Fishing....surf fishing is the most fun, but I'll fish anywhere, just ask me.

Golfing....great way to get together with friends and enjoy the outdoors.  Member Centre Hills Country Club.

Bridge....Not a great player, but I love it.  Carry a deck of cards in my golf bag in case it rains.

Reading....seems lately all I'm reading is real estate related, need to work on changing that.
REAL ESTATE IS OUR BUSINESS...CLIENT CARE IS OUR JOB!
It is my pleasure to welcome you to 1kbb.com.  Thank you for taking your time to learn more about us and real estate in Centre County.  As you explore our website you will learn 2 very important things.  KBB knows the market and KBB has knowledgeable agents that want to be your REALTOR.  I look forward to meeting you.  If I can help you in any way please contact me.
Professional Background
What a wonderful and fulfilling profession.  Starting with a company that had a market presence plus great training, I learned from the best.  My thanks to Ralph Brower for teaching me the real estate business and providing me the support to achieve my goal to be  successful in the real estate business. EXPERIENCE, there is no substitute!  Years of listing and selling all types of properties in Centre County is challenging as well as exciting. It also has taught me how important CLIENT CARE and CLIENT REPRESENTATION is to a transaction. Thus I continued on with my education to get my Broker's license and become a Certified Real Estate Instructor for NAR, PAR and the state of Pennsylvania.  You and all our clients past and present are the reason we are proud to be the #1 Real Estate Brokerage in Centre County.