Melissa Brower
Associate Broker, Partner, CRS, ABR, GRI, E-PRO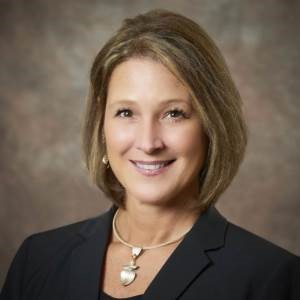 Melissa Brower: The Right Choice in State College Real Estate
Melissa Brower understands that finding the right home or selling your current property in State College can be a difficult, but very important process. Growing up in State College as part of a multi-generation real estate family has given her an intimate knowledge of this unique community. With almost two decades of experience as a REALTOR® helping clients realize their goals, it's easy to see why Melissa Brower is The Right Professional for your real estate success.
The Right Choice...
Melissa comes from a long line of REALTORS®, which is why moving back to State College fit right into Melissa's long-term plan to follow in her parents' career footsteps and become one of State College's most respected real estate professionals.  For more than a decade, Melissa has worked hard to become the right resource for her clients, especially those looking for their dream home.  Her patient, unassuming approach and drive to make a difference puts homebuyers at ease - service that can only come from an insider's perspective of this incredible place to live.
Testimonials
"Our family was moving into the area from out of state. Working with Melissa made finding a home and making the needed contacts here much easier. Most importantly, she really listened to us."
-John and Sabrina Staedt

"You were the best agent we've ever worked with. From the first day we listed our home with you, you got right to work. We were amazed at the high number of showing you brought to our house in only two weeks. So when we received the offer we wanted after 12 days, we were extremely pleased."
-Matt and Stephanie Smith

"Thanks to Melissa Brower, we had a great experience before, during and after our recent purchase of a home in State College, PA. We live in Texas and wanted a second home near Penn State. In spite of the obvious long-distance difficulties, Melissa was wonderful! Before our house-hunting trip, Melissa established great communication both through phone calls and e-mail. She helped us focus on what we were looking for and had houses ready for us to look at upon our arrival in State College. She was extremely professional while showing properties and had things scheduled in such a way as to make maximum use of our very limited time in the area. Once we found the perfect house, Melissa helped us through the negotiations and paperwork.
She was thourough and prompt in answering all the questions we had about Pennsylvania real estate transactions and the local laws and restrictions of the Borough of State College. She continued to stay in touch with us before the closing and was able to provide us with several names and numbers of services that we would need after we assumed ownership.
Our total "real estate experience" has been smooth and happy thanks to Melissa!"
-Warren and Sue Keyes

 

 
"Melissa went through great lengths to show us properties within our price range that suited our needs and desires. She provided excellent information about the area and was very honest about each home and location that we visited, but never pressured us to look outside of our range or consider property we could not afford. She clearly had our best interests in mind and took great steps to ensure that we were satisfied with our purchase. Upon arrival to the area, she went above and beyond to ensure that we were taken care of and comfortable."
-Ron and Rebecca Karun
"Melissa's professionalism, confidence and expertise showed through in every way when she represented us as our buying agent while we searched for a home in State College. She is extremely knowledgable about all aspects of State College and the surrounding communities. She really listened to our wants and needs and was truly influential in leading us to the perfect home in the perfect location for us. She also was influential in recommending the perfect selling agent in our hometown through her networking. She helped to make our transaction to State College seamless."
-Ken and Joan Miller
"Melissa is trustworthy and has the patience of Jobe. She made sure that I found the home I really wanted. She's a rock star!"
-Beth Johnston
"As an out-of-town buyer moving into a college town, we relied on Melissa's local expertise to help us choose the right neighborhood - close to campus, but not too close to the student population. We were pretty particular in the type of house we wanted as well. Melissa helped us both on our trips to State College as well as providing us information remotely. She also did a great job understanding our needs and guiding us toward the right home. All in all, Melissa made the process work on every level. We now own one of the more unique and desired houses in town. We could not be happier."
-Jeff and Lee Erickson
"Melissa was the agent for my wife and I when we purchased a home in State College, Pennsylvania. She was delightful to work with, is a native of the area so she has great knowledge. She has great contacts in the area to assist with mortgage, inspections, legal help, etc. She was exceptionally helpful and very "user friendly." She made the entire experience smooth and as pleasant as it could be."
-Steve and Helen Buxton
"Melissa - as we discussed over the past few months I have bought and/or sold 19 different homes over the last 40 years, relocating through out the US. During that time I have encountered many dozens of realtors both on the buy and sell side. You are in the much rarified air of a professional realtor. I will take the time thanking you for your efforts and results. From your professionalism to knowledge of the industry and markets you were 1st rate. In addition, your communications skills and availability including going above and beyond while managing most of our search, purchase, and closing while I was remote were unparalleled. Thanks again, we are looking forward to enjoying our new venue in State College; in large part to you and your team."
-Wayne & Karen
Home Buyers
Looking to move to the State College area? These free publications can help you save thousands on your next home purchase, make moving easy on the kids, and better protect your home. Contact Melissa Brower for these free reports:
5 Big Mistakes Buyers Make and How to Avoid Them
How to Buy a House with Little or No Money Down
How to Stop Spending Money on Rent and Own a Home Instead
Making the Move Easy on the Kids
How to Protect Your Home from Burglars
Home Sellers
Want to maximize your home sale? Call Melissa today for these free reports:
5 Big Mistakes Sellers Make and How to Avoid Them
Is a Reverse Mortgage Right for You or Someone You Know?
How Sellers Price Their Homes
How to Sell Your House for the Most Money in the Shortest Possible Time