Beth Richards, REALTOR | Associate Broker:

Providing Real Estate expertise for over 35 years, Beth has built a group of like-minded individuals whose primary focus is delivering high quality, trustworthy service to buyers and sellers of residential real estate. She successfully helps clients achieve their goals by offering sound market research, current market data and advanced negotiating strategies. You can feel confident that effective systems in place throughout the entire process. Beth is devoted to providing the highest level of personal service and the attention you need every step of the way.
"Beth, Thank you and your team for staging and selling the condo for me during a very rough time during which I didn't have the physical or mental strength to do it. I am so very appreciative." ~Carol"

You and your team do the best job. Everyone raves about you, so it is easy to recommend you." ~ Rich
Sandy Stover, REALTOR | Business Partner:

Sandy is committed to client-centered transactions focusing specifically on consulting, negotiating and organizing details. She understands the importance of building a solid foundation through effective communication and earning trust. Her enthusiasm is contagious and she exemplifies an optimistic outlook and strong work ethic. Sandy's character along with diverse skills and experience in sales/customer service deliver a positive outcome.
"We have lived in three different states and have worked with several realtors. Sandy Stover was by far the most helpful, dedicated, receptive, and service-oriented realtor we have ever worked with. She bent over backwards to schedule and conduct numerous video tours of homes for us during the COVID-19 pandemic. She never pushed us toward a particular house, but when she found a property that she thought might be a perfect fit (or not) she was honest about it. And despite never pushing us toward it, the property that she thought we would love was indeed the perfect fit. Sandy was also incredibly responsive; she usually got back to our texted or e-mailed questions within a matter or seconds or just a few minutes, and she was helpful even beyond the buying process, providing recommendations for contractors, etc. We will definitely choose her for any future transactions." ~ Hannah
"We can't thank you enough for guiding us through this crazy process! You completely took the stress away and made us feel at ease. Thank you for all of the long hours you invested in us- we truly appreciate it from the bottom of our hearts! Thank you for always answering our questions, no matter how obscure they were! We not only see you as our Realtor, but as our friend now too!" ~ Christina
Kathy Gabbard, REALTOR | Buyer Agent:

Experienced, enthusiastic and energetic are words that perfectly describe Kathy, who has been with the group since 2002. She assists our buyers in locating and purchasing a property. She listens attentively and consults with our clients to understand what's important to them. Kathy conducts relevant research, shares important market information, shows property, writes effective contracts and skillfully negotiates terms throughout the process.
"We are beyond thrilled with the house, location, everything. And working with you and Kathy was utterly delightful. Thanks for all of your help with this process!" ~ Amy


"I can't thank you enough for all your help, patience and guidance throughout this journey. I am so excited to be moving into a place of my own and you were an important part of making that happen." ~ Alyssa
"I just want to let you know that we are EXTREMELY impressed with Kathy! She has been incredible! I didn't realize how stressful this process could be and Kathy has been amazing! I'll be referring you guys to everyone! " ~ Ariane
Nik Stover, REALTOR | Buyer & Seller Agent:

Meet Nik Stover! Full of charisma, hardworking and trustworthy, he is an inventive and skilled professional. Attention to detail with a heart for service drives him to help others move forward successfully with their real estate goals. You can expect high energy, efficiency and enthusiasm as he keeps you informed on current and changing trends in the market. Whether buying or selling, Nik works tirelessly as your advocate to ensure your success.
Patty Timbers, REALTOR | Home Advisor Specialist:

Client-focused and service-oriented, Patty understands that each seller's property is one of their greatest assets. She is sensitive to the various challenges and emotions our seller clients encounter. Her passion is to make recommendations to highlight a property's value, obtain outstanding photos and write compelling descriptions. Her creativity, attention to detail and 15 years of experience ensure our seller clients' properties stand out among the competition.
"Dearest Patty, Your attention to detail, your loving care, and your sense of aesthetic are marvelous. To say nothing of the amount of hard physical work you add behind the scene to the careful thought process of staging. Your high quality pictures showcase the house beautifully. Because I saw samples of your previous work, I knew it was going to be very good, but this definitely exceeds my expectations... the photo angles are so amazingly right!I am truly moved. Thank you so so much." ~ Annik
Kaitlyn Charmbury, Transaction Specialist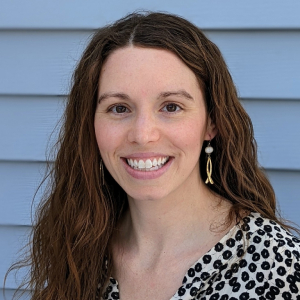 Kaitlyn brings years of experience, is highly skilled and attentive to all the details that follow once a property is under contract. She works diligently to keep you informed every step of the way by tracking important timelines; distributing documentation; verifying loan commitments; communicating with agents, attorneys, closing agents and more. As your dedicated advocate, you'll value the peace of mind Kaitlyn brings to this important part of your transaction.