KBB REALTORS: beth richards | sandy stover group
Posted by Liz Piazza on Thursday, April 16, 2020 at 12:59 PM
By Liz Piazza / April 16, 2020
Comment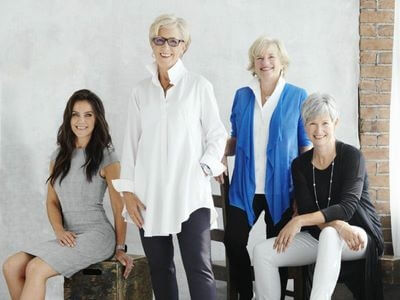 While talking with family and friends, taking walks through our neighborhoods and dashing into Trader Joe's we're getting a lot of questions about what's happening in our local REAL ESTATE market. You may be wondering the same.
Yes, the Coronavirus has caused delays in new sales and listings. Yet conversations are taking place about the next move. We are talking to people who have taken new positions locally and out of state, seniors seeking a smaller footprint and larger families needing more room. Under normal circumstances, we understand buying and selling can be challenging; Coronavirus has taken the challenge to a new level. The good news is the beth richards | sandy stover group can streamline the process and make it as stress free as possible.
If you are considering a home purchase, Sandy Stover and Kathy Gabbard are here to help you navigate the current home-buying process. Did you know offers are being made, presented and accepted via safe distancing technologies? You may wonder how it's possible to find that perfect house and how the process is being accomplished, what the next steps will be when the bans are lifted or how lower interest rates could provide a good opportunity.
Perhaps you want or need to sell your home this year or next. Do you need an opinion on the value of your home or a consultation about what you might do during this time to enhance your property's worth? Beth Richards and Sandy Stover are available to help explore your options. We can assist by setting up a video walk-through of your home to provide a market analysis report or simply provide information to help you get started with thinning out, decluttering, or advising on popular buyer-approved paint color choices and more
We are here to help lead, guide and protect.
beth richards | sandy stover group
beth 814-360-4045 | [email protected]
sandy 814-321-7959 | [email protected]
kathy 814-571-0411 | [email protected]
A recent review:
"Sandy helped us buy our first home. She was quick, professional, and so supportive. Kathy, Bridget, and the rest of the team were very helpful and kept things so organized that the process felt seamless and easy, even when Covid-19 threatened to derail our home-buying process. We would recommend them to anyone looking to buy a home!"