KBB REALTORS: Lara Kingshipp Carter
Posted by Kissinger Bigatel & Brower REALTORS on Thursday, September 24, 2020 at 9:00 AM
By Kissinger Bigatel & Brower REALTORS / September 24, 2020
Comment
KBB Realtors: Lara Kingshipp Carter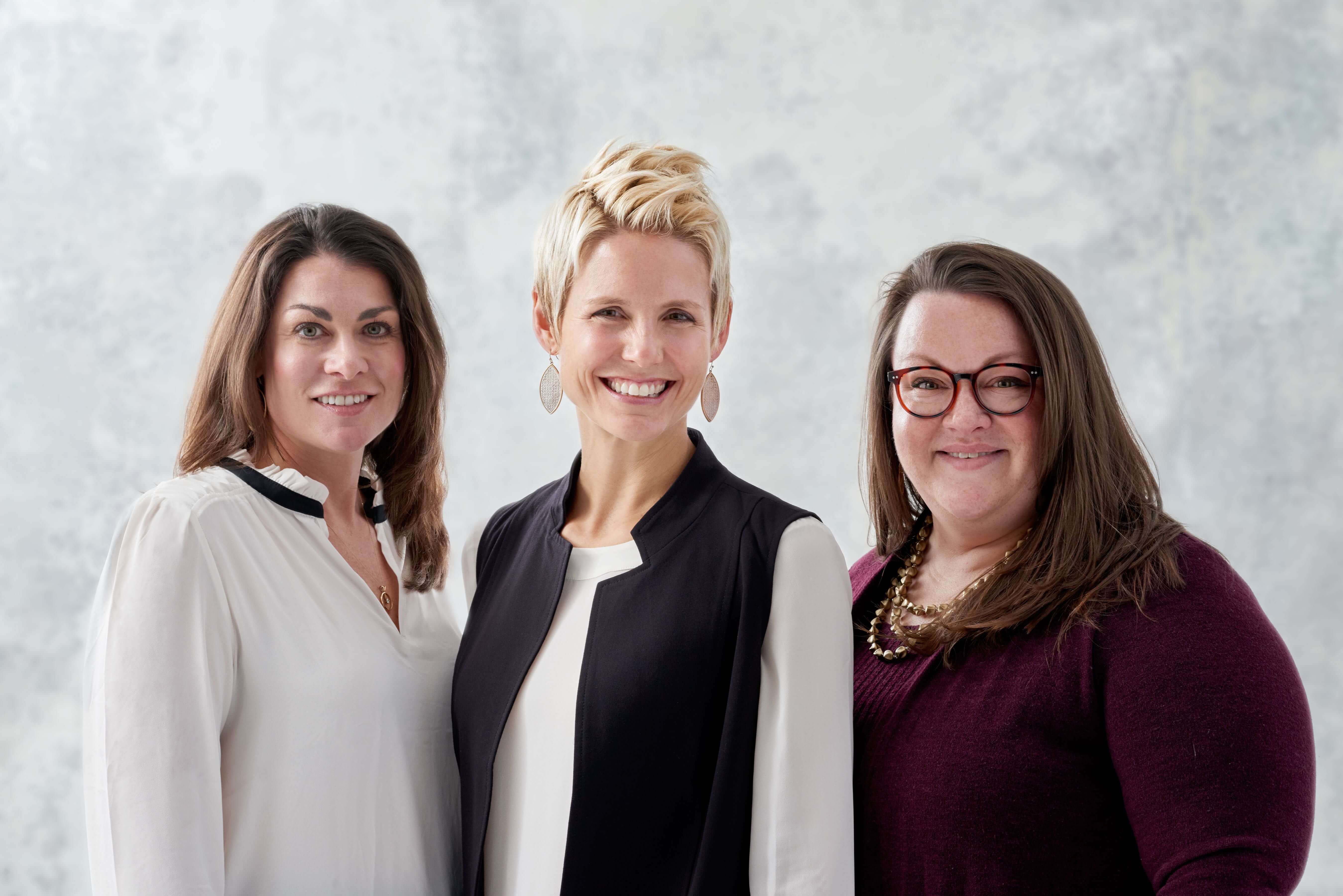 Lara Kingshipp Carter(center) is a REALTOR and Partner, alongside Lara is Sarah Pensyl Jones (left)- Buyer's Agent; and Becca Ziegler(right) - Client and Detail Coordinator, unlicensed
About Lara and her Team:
Why Real Estate?
Lara: After years blessed as a stay-at-home mom, I began exploring the next chapter of my career. Several impactful people in my life suggested that I should consider real estate. It was appealing to me – I love people, I like details and I've always had interest in homes.
After a bit of research and talking with a few local experts I decided it was a rather good fit. My first 5 years in Real Estate were spent learning, questioning and growing as I advocated for over 200 clients during their real estate transaction as a supporting agent. The exposure to unique situations, both challenging and rewarding was priceless. I met incredible people. I made dear friends and was able to make a small difference in their story by helping them through their transitions with confidence and integrity.
In 2015 I stepped out and launched my own real estate business. Real Estate gives me the opportunity impact lives and this community, one relationship at a time. I am honored to use my gifts and passions to help others achieve their dreams. I celebrate the flexibly that my career affords me and take seriously the responsibility given me by my trusting clients. I find great reward in what I do, I believe I am making a difference and I am thankful that I have the privilege of doing what I love.
Sarah: My husband and I have two teenagers, one smiley dog, and are currently hosting a foreign exchange student. Creating a home that allows my precious family to live, love and thrive is so important to me. After living in a variety of places, we couldn't be more content than we are here in Happy Valley. Helping others find a home in our beautiful region that serves their needs brings me so much joy!
Becca: I sort of stumbled into the Real Estate world. I was looking for my next step and found Lara's listing for an Unlicensed Client and Details Coordinator, the job posting didn't say much about the job but rather described the kind of person she was looking for. As I read the post, I thought, 'hey, I think she's talking about me.' We met that week for an interview and the rest is history. I love the fast paced, always exciting atmosphere and love my co-workers! It's a real blessing to be a part of it all.
What is your favorite thing about your job?
Lara: I love the ever-changing, challenging and rewarding opportunities I'm given to be in the complicated moments of transition in our clients lives. Their trust and confidence in my ability to guide them is fulfilling to me.
Sarah: I thrive when meeting new people and learning about their life journeys, and I love problem solving! As a Buyer's Agent, I get to combine these two elements. I love taking the time to get to know each client, and to learn what has brought them to the place on their journey where they're searching for a new home. As we work to find the right home to meet their needs, it feels like arranging puzzle pieces until they fit beautifully together.
Becca: I love being able to use both my organizational/administrative skills as well as my creative talents and marketing knowledge. It's a perfect fusion of left and right brain work!
What is something that most people don't know about you?
Lara: I grew up in Wisconsin on a farmette and have lots of love for our little State College but I am a city girl at heart, NYC is my very favorite.
Sarah: For over a decade, my family lived in Berlin, Germany. We continue to love the German culture and are thrilled whenever we get the chance to use our German language skills.
Becca: I would guess a lot of people within my work life don't know that I am a singer. I studied voice at PSU and continue to sing on the side. Music has always been and will always remain an integral part of my being.
Lara Kingshipp Carter and her team are dedicated to making your experience in buying or selling a home a smooth process and take time to add the little details that will help sell your home. They stage and prepare your home to be ready to hit the market. The team always is lovely to work with and puts the needs of their clients above all else.
"Driven by a love for helping people and confidence in my ability to implement and execute systems effectively, I am committed to a smooth and consistent client experience rooted in integrity." -Lara Kingshipp Carter
Contact:
Lara Kingshipp Carter: 814-270-0129 | [email protected]
Sarah Pensyl Jones: 570-492-1183 | [email protected]
Becca Ziegler: 814-238-8080 ext 3352 | [email protected]
Lara's Listings:
No Matching Listings
Try a new search, or click below to get notified when matching listings become available.