KBB REALTORS: Mindy Sabol and Don Goldberg
Posted by Kissinger Bigatel & Brower REALTORS on Thursday, December 3, 2020 at 10:03 AM
By Kissinger Bigatel & Brower REALTORS / December 3, 2020
Comment
KBB REALTORS: Mindy Sabol and Don Goldberg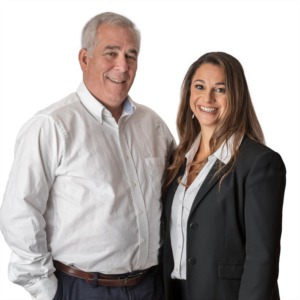 We aim to build strong, lasting, lifelong relationships one person at a time....
You probably know how important it is to find the right real estate agent when you are focusing on a financial investment as substantial and as personal as your home.
What you should know about us is that, as Kissinger Bigatel and Brower agents for the past 20 and 13 years, we believe wholeheartedly in the unique, personal nature of real estate. You will see that revealed in how we follow through on what we promise, as we carefully guide you through the many steps and decisions along the way.
We are fully committed to providing you with a higher level of service that will make your real estate experience as easy and stress-free as possible. Our goal is at the end of our time together you are so happy with our service that you might give us the finest compliment any real estate professional can ask for....a referral to someone else you know that might need our help.
Please feel free to contact us anytime, whether it's to get started on helping you realize your goals and dreams, or just to ask a question. We would welcome the opportunity to make a difference for you.
Alongside Mindy & Don:
Karen Muchmore, REALTOR
Joe Cummins, REALTOR
About the team:
Why Real Estate?
Mindy: I always thought I would own a Bar (a 97' PSU graduate with a BS in Hotel, Restaurant & Institutional Management), but 21 years later in Real Estate selling houses, I can't imagine doing anything else.
Don: I graduated from Lycoming College with a degree in Business Administration in 1979. After college I worked in the retail Jewelry Business. I moved to State College Pa in November 1982 and opened Steven's Jewelers in 1983. I continued to work in the Jewelry field until 2006. After 28 years in retail I decided it was time for a change. My partner Mindy convinced me to give Real Estate a try. That turned out to be a great decision.
Karen: My mother was a Real Estate Agent. I grew up watching her. I guess the apple didn't fall too far from the tree.
Joe: I have always had a huge interest in home building and design ever since I was a young kid when my dad was a carpenter. I love getting the opportunity to see people's homes and hear their stories.
What is your favorite thing about your job?
Mindy: The people. My day is never the same...the people change, the homes change and each day is a new day!
Don: The most rewarding thing about Real Estate is helping people navigate the buying and selling of one of the most important investments of their lives. State College is a great place to raise a family and that makes it easy to help families that are moving to State College.
Karen: Working with my team and all of the people that I meet along the way.
Joe: I love when I have been working with buyers for some time and all of a sudden, the perfect home comes on the market.
What is something most people don't know about you?
Mindy: Don Goldberg - to me he is Goldie. He has been my brother since I was 6. He was married to my oldest sister..... He has been my brother for as long as I can remember. He taught me how to drive and walked me down the aisle when I got married.
Don: I worked in retail selling Jewelry for 28 years.
Karen: I don't think most people know that I play accordion and banjo. Great instruments!
Joe: I was born in California and I used to ride motorcycles (before I met my wife).
Contact:
Mindy- (o): 814-238-8080, (c): 814-571-1497
Don- (o): 814-238-8080, (c): 814-222-0500
View Mindy & Don's Listings: