KBB REALTORS: Susan Rupert Group
Posted by Kissinger Bigatel & Brower REALTORS on Monday, November 16, 2020 at 4:26 PM
By Kissinger Bigatel & Brower REALTORS / November 16, 2020
Comment
KBB Realtors - Susan Rupert Group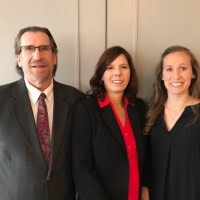 Terry Gingher, Associate Broker | Susan Rupert, REALTOR | Michele Johnson, REALTOR
You've found Realtors who know State College, Bellefonte, and the Centre County Market Area!
Susan Rupert has over 25 years experience in the real estate industry helping people buy and sell with ease. She has built her business one happy client at a time. These same great people refer their friends and family to her, because they believe in my service and know I tell it like it is! Nearly 90% of her business is generated by personal referrals from satisfied clients and associates both past and present.
Terry Gingher has been a licensed Associate Broker with Kissinger, Bigatel & Brower Realtors for over 30 years. He has specialized in Residential, Farm and Rural Land Sales as well as numerous land development projects. He has been a partner in rental properties, land development as well as new home construction projects. Terry makes sure that a client's best interest is the center of every transaction.
Michele Johnson is a Supply Chain Management graduate of Eastern Michigan University. She polished her negotiation skills as a Buyer for an automotive manufacturer, as well as learning the value of open communication and time management. As the daughter of Terry Gingher, she grew up around the real estate business which provides her with a solid foundation of the industry and familiarity of the local market.
About the Team:
Why Real Estate?
Susan: I enjoy working and with Real Estate there is never a dull moment or nothing to do and you meet a lot of nice people along the way.
Terry: It's a rewarding career, helping people with an essential need - housing.
Michele: The flexibility allows me to balance my family and career. It's also in my blood - my dad has been a Realtor with KBB for over 30 years and now I have the opportunity to work with him and learn from him.
What is your favorite thing about your job?
Susan: Meeting and connecting with people. Clients become friends and friends become clients. I love the relationship building aspect of the business.
Terry: I especially enjoy working with buyers. I enjoy the hunt and the thrill of negotiating a contract when you find the right property for them. After 30 years in the business - it's still challenging and rewarding.
Michele: The diversity of it. No two days are the same and you never know who you might meet or what opportunity might come your way each day.
What is something most people don't know about you?
Susan: I am most at home seaside.
Terry: I am an avid ping pong player and would welcome a challenge to play from any of my clients or associates.
Michele: I was an army wife for 5 years while my husband served in the Army - 5th Special Forces group.
If you're looking for experienced and successful agents who get the job done, contact the Susan Rupert Team! They work honestly and with integrity for their clients to meet their needs and make sure they are satisfied with the service they get from the team.
Contact:
Susan Rupert: 814-280-0364 | [email protected]
Terry Gingher : 814-280-0626 | [email protected]mail.com
Michele Johnson: 814-574-6561 | [email protected]
.