School Highlight: State College Area High School
Posted by Liz Piazza on Thursday, January 2, 2020 at 1:56 PM
By Liz Piazza / January 2, 2020
Comment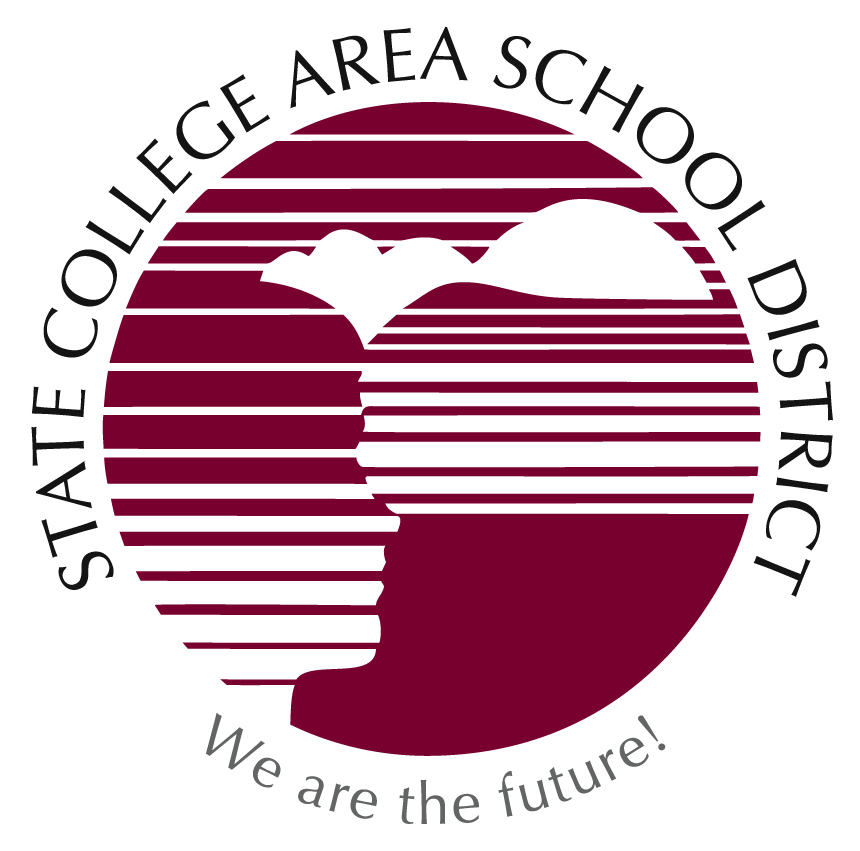 For many families making the move to Centre County, finding the perfect school district near Penn State University is a top concern.
Enter the top-rated State College Area School District, which operates 13 schools (one high, two middle and one elementary school), including the award-winning State College Area High School.
PROGRAMS & MORE
Located at 650 Westerly Parkway, State College, the high school educates approximately 2,500 students in grades 9 through 12. With over 400 academic and vocational courses, there's a niche for nearly every child.
Students are encouraged to fill their high school career with courses that fit their individual interests and goals. The usual courses can be found here, but it may come as a surprise that the school offers such breadth in coursework. Take, for example, the language department, which offers Arabic, Chinese, French, German, Latin and Spanish. Offerings in the fine arts are equally varied, with 19 band, orchestra, choir and rock ensembles to choose from.
Less traditional students are well covered at State High, too.
The school's Career and Technical Center provides a large selection of vocational programs to choose from. These school-to-career training programs include academic and technical skill learning, perfect for entering today's workforce.
Advanced students can take advantage of the DELTA Program, a secondary education option that offers classroom activities at Penn State University, seminars, independent study, career internships, community projects and more.
When it comes time for all students to get involved, there's no shortage of extracurricular programs. Student government, special interest and service clubs, drama performances, literary publications and interscholastic/intramural athletics are all offered.
TOP-NOTCH FACILITIES
Renovations are freshly completed at State High, with more on their way.
With a price tag of $137 million, work done to the high school greatly improves form and function. Students are now enjoying their first full year at the renovated facility, which includes a revamped food court with made-to-order items, improved classrooms for Career and Technical Center programs, an increased number of bathrooms and water fountains, a new library, and more. Students will soon be able to enjoy another round of improvements at Memorial Field as well, with plans including new home bleachers with additional seats and locker rooms below, improved restrooms and entrances, a concession plaza, and more.
While not part of the renovations, State High students have access to the district's natatorium. Constructed in 1989, this venue averages 300 students, staff and community members each day. A variety or programs are offered here, including physical education classes for grades 9 through 12, Adapted Aquatics programs, swimming and diving team practices, faculty/student lap swims, lifeguard training and more.
SPORTS & MUSIC
Intramural/interscholastic sports programs are integral to the district's educational philosophy, which aims to provide the best athletic opportunities in correlation to participants' skill, interests and abilities. District officials also note safety of participants as a top concern.
Sports offered at State High include cheerleading, cross country, field hockey, football, golf, soccer, tennis, volleyball, basketball, indoor track, swimming, wrestling, baseball, lacrosse, softball, tennis and track.
The music department also offers a variety of programs – some of them extracurriculars – such as Marching Band. Other unique ensemble opportunities exist; students have the opportunity to join the Cecilian Singers, Only Men Aloud, the Rock Ensemble, the String Orchestra and more.
HIGH MARKS
This exemplary district has been home to many high-achievers. That's no surprise, given the school's consistently high rankings.
For example, the high school ranked 23rd out of 705 schools in Pennsylvania for 2018 SAT scores.
It placed in the top 9 percent nationally in U.S. News & World Report's 2019 list of Best High Schools (1,595th of 17,245 schools). In the U.S. News & World Report's 2019 list of best Pennsylvania High Schools, it ranked 58th of 673 schools.
The individual academic achievements keep adding up, too: Last year, three State High seniors achieved the very rare honor of perfect standardized test scores. A senior was named to the U.S. Physics Team, and another senior received the coveted Top Global Learning School Award from AFS-USA for promoting global citizenship through intercultural learning.
TAKE A TOUR
Tours are available to help make an informed decision about your child's school, and to get a glimpse into student life at State High. Contact Curtis Johnson, principal, at 814-231-1111. Prospective families are encouraged to visit the district's website here.